McAfee
Stop threats with integrated, centrally managed advanced defenses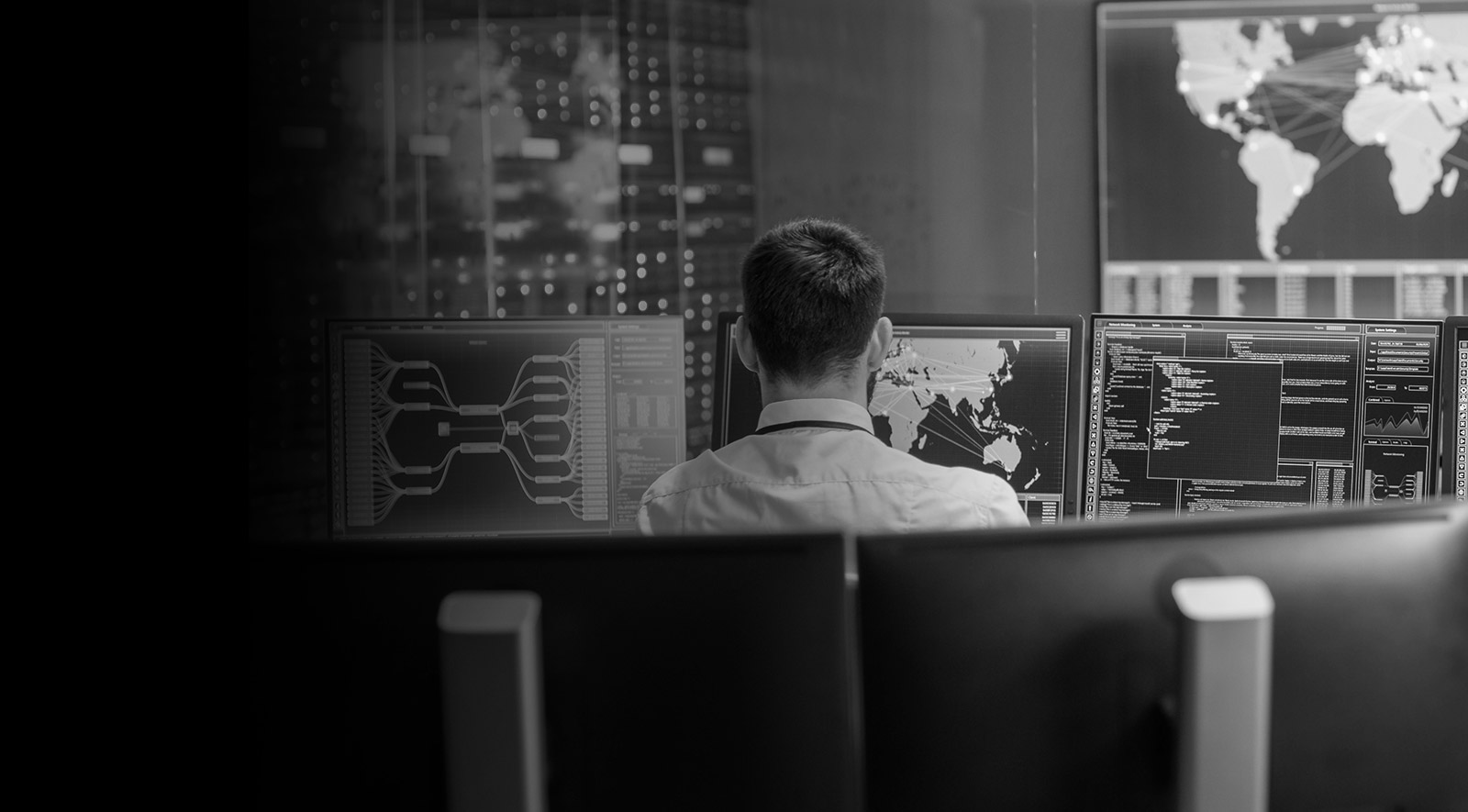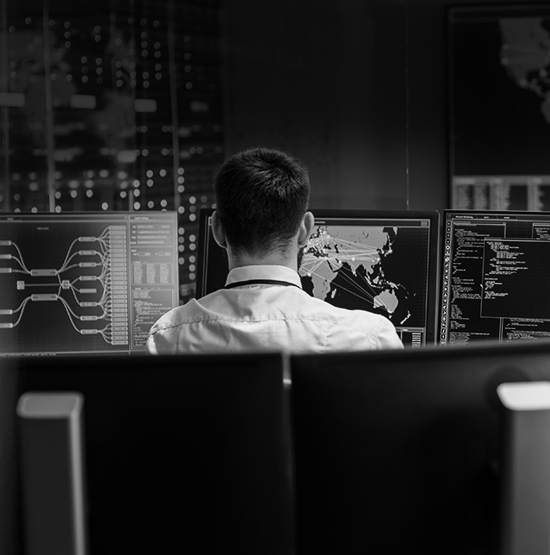 You grow your business.
We keep it secure.
With the internet and connected devices now an integral part of every business, your employees' digital lives and your business are constantly at risk of a cyberattack.
McAfee Endpoint Protection and Web Security from the Cloud enables security teams to gain the same benefits of advanced threat protection as on-premises appliances, but without the cost of hardware or the resources needed to maintain it.

Benefits
Why choose McAfee with US Claro Cloud?
Threat Prevention
Detects and blocks viruses, spyware, adware and other unwanted programs before they compromise desktops, laptops and servers.
Blocking Content
Blocks and filters unwanted content based on configurable policies and the McAfee Site Advisor database.
Secure Search
Protection on all machines from internet threats when your employees browse or search contents.
Unified Management
Managed by McAfee ePO™ Cloud, the management console for all cloud-based security services from McAfee.
Plans and Pricing
Choose a plan according to your needs
McAfee Endpoint Protection Essential for SMB
An all-in-one solution for antivirus, data protection and web security.
Protects desktops, laptops and servers
Compatible with Windows and Mac
Prevents exploits
Only legitimate traffic allowed through desktop firewall
Reduces web-related threats
Deployed and managed using the cloud
Powered by McAfee Global Threat Intelligence
$1.32per user/month
FAQs
We can help you
What is the difference between McAfee Web Gateway and McAfee Web Gateway Cloud Service?

McAfee Web Gateway Cloud Service is a multi-tenant version of McAfee Web Gateway, the trusted on-premises appliance used by enterprises worldwide.

Managing on-premises web security appliances is expensive and takes resources away from security teams that are often already stretched thin. Deploying web security as a cloud service can reduce total cost of ownership and eliminate the need to buy, own and maintain hardware appliances. All resources formerly used for maintaining appliances and performing tasks such as software upgrades and patching can be reallocated to more strategic initiatives within the IT or IT security organization.

In an on-premises model, for example, IT needs days or weeks to procure and deploy a new appliance to increase capacity. In our cloud, capacity increases take approximately 15 minutes due to the elastic cloud design built into the service.
How does McAfee Web Gateway Cloud Service protect endpoints from zero-day and file-less malware?

Unlike traditional URL filtering and signature-based approaches to preventing web threats, McAfee Web Gateway Cloud Service protects endpoints from zero-day and file-less malware through in-line emulation of files, JavaScript, and HTML. This enables the prevention of zero-day malware before it ever reaches a user and improves block rates by approximately 20% over URL filtering and signature-based solutions.
Security operations benefit from lower costs and greater resource flexibility by reducing the overall number of malware incidents. Anything left that is still found to be suspicious can be sent to McAfee Cloud Threat Detection, and our cloud-based advanced threat analysis solution, which is available as a complementary, natively integrated service alongside McAfee Web Gateway Cloud Service.
Will McAfee Web Gateway Cloud Service protect my endpoints from threats delivered through encrypted channels?

Web threats are often delivered through encrypted traffic to hide from web security defenses. Nearly all cloud applications, such as cloud storage or social media, use encrypted traffic by default. McAfee Web Gateway Cloud Service can fully decrypt and inspect HTTPS-encrypted traffic, enabling malware prevention and cloud application visibility within encrypted channels.
How can I protect my endpoints for off-network users?

McAfee Web Gateway Cloud Service erases the traditional network perimeter allowing you to extend protection to off-network users. With multiple routes to the cloud, no device, user, or location is unprotected. Choose from network-based routing methods such as IPsec, or use McAfee Client Proxy for endpoint-based authentication and port-level routing.
How do I manage my McAfee products?

McAfee Web Gateway Cloud Service and McAfee Endpoint Protection Essential for SMB provide single-console, centralized management with McAfee ePolicy Orchestrator® software to optimize security investments by improving operational efficiencies and protection. The McAfee ePolicy Orchestrator management platform helps organizations keep systems compliant and manage interdependent layers of protection. Customers can feel confident in knowing they are covered around the clock and around the world.

McAfee ePO™ Cloud is the unified management console for cloud-based security services from McAfee, along with endpoint security, providing unprecedented efficiency in security management.

Access the centralized management console to define security policies, generate compliance reports, and add or remove devices with a simple click of a button.
Does McAfee Endpoint Protection Essential support Apple Macintosh and Windows systems for SMB?

Yes, both Mac OS and Microsoft Windows are supported. Also, both Microsoft Windows and Macintosh systems can be managed by the same policy configurations in McAfee ePO software to simplify management.

Client computers: Windows and Macintosh.
Servers: Windows and Macintosh.
Will productivity be impacted if I deploy McAfee Endpoint Protection Essential for SMB?

McAfee Endpoint Protection Essential for SMB smart scanning only performs scans when the device is not in use and resumes after shutdown or restart to ensure employee productivity is not impacted.